France will retaliate if the United States imposes sanctions as retaliation for the French digital tax, French Minister of Economy and Finance Bruno Le Maire warned on Monday.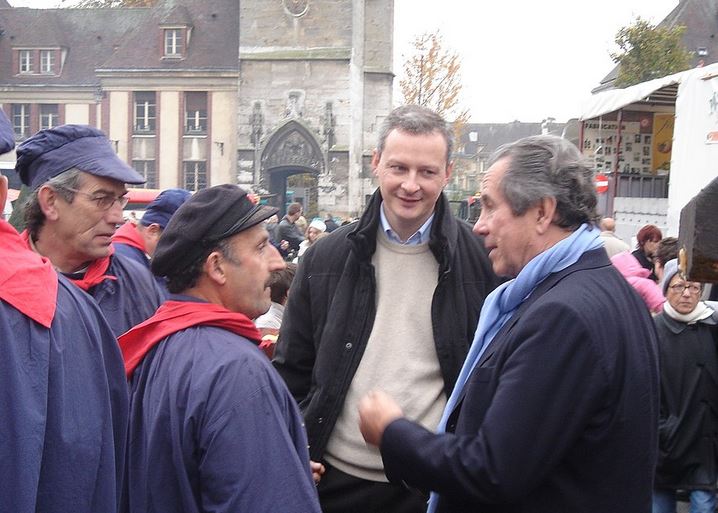 "If there were sanctions, and this is a possibility we take very seriously today, we would immediately take the matter back to the World Trade Organization (WTO)," said the minister, who said he would meet with U.S. Treasury Secretary Steven Mnuchin later.
"If the Americans decided to go all the way, to impose sanctions against digital taxation even if they are in favor and our national taxation is not discriminatory, then we would take revenge," he added.
"But this trade war, I repeat, is not good for anyone, so I ask our American friends to return to wisdom, to reason, to work on a compromise at the OECD, to avoid this rise to extremes that will not benefit anyone.
Digital taxation is at the root of the trade tensions between France and the United States, which threaten to impose massive customs duties on certain imported products in retaliation for a French tax on GAFA(Google, Amazon, Facebook, Apple, among others).
France, which denies any discriminatory character, stresses that this tax is not aimed at the American digital giants only.
In The News:
The EU Takes a Hard Line Against Facebook's Libra
Dakhla: Could It Be a Great Place to Secure Maximum Gains on Your Investments?
Paris, Rome and Berlin Want to Ban Libra, the Cryptocurrency of Facebook
Paris and Berlin Want to Promote Local Cloud Players
French Secret Services Renew the Contract with the US Palantir Group
France and Germany Call for a Far-Reaching Reform of the EU After Brexit
GAFA Tax: France and the United States Between Threats and Promises of Dialogue