Originally prescribed for diabetes, a drug that acts on the lining of the uterus seems promising to prevent the occurrence of miscarriages, a British clinical study suggests.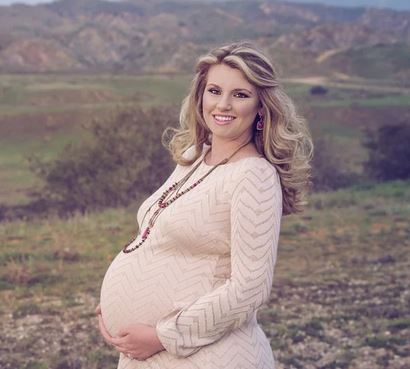 In a previous study, a team of researchers from the University of Warwick (UK) discovered that a lack of stem cells in the lining of the uterus could be a cause of repeated miscarriages. Stem cells protect specialized cells from stress and inflammation and thus promote the proper implantation of an embryo.
In an effort to move forward in this area, the same team discovered that a family of anti-diabetic drugs, gliptins, targets an enzyme that works directly on the stem cells in the uterus. They then tested the effectiveness of a drug, sitagliptin, which inhibits this enzyme.
The researchers conducted a clinical study with 38 women between the ages of 18 and 64 who had already had an average of five consecutive miscarriages. Some were given oral sitagliptin, while others, assigned to the control group, were given a placebo. No one knew in which group she had been placed. Treatment was maintained for three menstrual cycles.
Uterine biopsies performed before and after the study showed an average increase of 68% in the number of stem cells in women taking the antidiabetic drug, while no significant increase was observed in the control group. In women taking the antidiabetic drug, the cells of the endometrium were also less stressed. No serious side effects were reported.
"There are currently very few effective treatments for miscarriage and this is the first to normalize the uterus before pregnancy. Although abortions can be caused by genetic errors in the embryo, an abnormal endometrium causes the loss of pregnancies that were chromosomally normal. We hope that this new treatment will prevent such losses and reduce the physical and psychological burden of repeated miscarriages," said Prof. Jan Brosens, co-author of the study.
"Although this study was specifically designed to investigate whether we could increase the number of stem cells in the uterus, the follow-up of the participants showed that there was no loss of normal pregnancies among those who took sitagliptin. These results are very early and this treatment has yet to be tested in a large-scale clinical trial," said Professor Siobhan Quenby, also a co-author.
Articles You May Like!
Why Does the Average Person Gain Weight with Age Regardless of Diet and Level of Activity?
Chronic Fatigue: Do You Sleep Really as Well as You Think You Do?
Millennials Are in Poor Health According to Blue Cross Blue Shield
Diet Foods Are Making People Fatter
Common Negative Effects of Stress on Health
LED Lamps and Displays: How to Protect Yourself from Blue Light?
Top HGH Supplements Reviews, Cost, Benefits and Side Effects
Weight Loss Reduces the Frequency of Migraines in Obese People
Growth Factor Plus Benefits and Side Effects
Vigrx Plus Review – Benefits, Side Effects And Where to Buy It Safely?
Remote Laser Ultrasound Images of Humans Are Now Possible
The Beverly Hills Diet: Does It Work and Is It Safe?
CBD: What Is It And What Are Its Benefits And Risks?
Breast Surgery: Eye Tracking Technology for Better Looking Results
Botox and Plastic Surgery Can Cut Us out of Our Emotions
CBD Oil Benefits – Can it Treat Pain, Insomnia, and Anxiety
Researchers Discover Part of the Brain That Controls Our Impulses
Breast Surgery: Eye Tracking Technology for Better Looking Results
Labiaplasty Is Becoming Increasingly Popular Among Teenagers
Listening to Music Before Surgery Could Help Patients Calm Down
More Men Are Doing Cosmetic Surgery
What Are the Most Popular Cosmetic Surgeries in the US?
Soft Drinks Promote Enamel Erosion in Obese People
References:
https://www.thelancet.com/journals/ebiom/article/PIIS2352-3964(19)30812-6/fulltext
The Composition of Intestinal Microbiota Can Be Manipulated With Food