Researchers analyzed the associations between milk consumption and mortality risk in women and men in three prospective cohort studies. They concluded that milk and its derivatives are neither good nor bad for our health.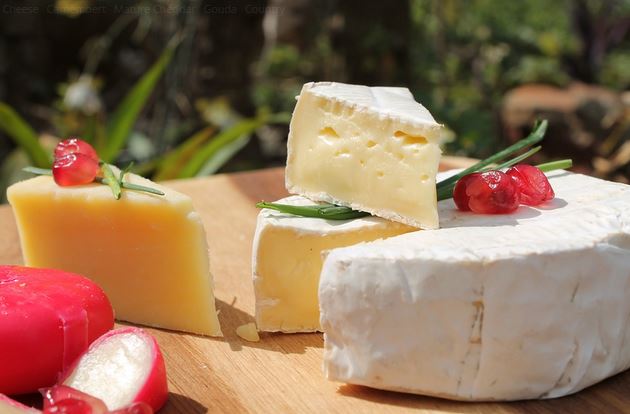 Milk, cheese, cream or yogurt are neither good nor bad to our health
This is the conclusion reached by researchers at American universities in a major analysis of three prospective cohort studies published in the British Medical Journal at the end of November.
Although multiple previous studies have linked the consumption of dairy products with diseases such as hypertension, type 2 diabetes, cardiovascular diseases and some cancers, these new studies involving several hundred thousand people without cardiovascular diseases or cancer conclude, first, that there is no increase in the risk of death.
No significant link between dairy products and the risk of mortality
To achieve this, the researchers analyzed three important cohort studies: the Nursing Health Study (NHS), the Nursing Health Study (NHSII) and the Healthcare Professionals Follow-up Study (HPFS).
All participants completed a questionnaire on their medical history, lifestyle and diet. Updates were made every two years to gather information on lifestyle factors and the onset of chronic diseases.
In the 29-32 years of follow-up, 51,438 deaths were recorded in the three cohorts, including 12,143 cardiovascular deaths and 15,120 cancer deaths. However, after analyzing all the data and taking into account the other risk factors, the researchers concluded that there is no causal relationship between total consumption of dairy products and the risk of total mortality.
In detail, no difference was observed between participants who consume few dairy products (0.8 servings per day on average) and those who consume a lot (4.2 servings per day).
However, there is a significant difference in consumption between whole milk products and semi-skimmed and semi-skimmed milk products. "In our study, consumption of whole milk was associated with an increased risk of mortality from cancer, including ovarian and prostate cancer. (……) We also observed that consumption of whole milk was associated with an increased risk of cardiovascular mortality. This result could be explained by the saturated fatty acids in whole milk that affect the lipid profile of the blood and promote atherosclerosis," the researchers write in their study.
However, they point out that "the consumption of skimmed or skimmed milk has been associated with a lower risk of mortality from colorectal cancer and that the calcium contained in dairy products could have an anti-tumor effect".
What can be used to replace whole dairy products?
Scientists have conducted alternative analyses to predict the mortality effects of replacing dairy products with other foods. They then noted that "the replacement of dairy products with nuts or legumes, poultry and whole grains was associated with lower mortality.
On the other hand, the replacement of dairy products with red and processed meat is associated with increased mortality. "These data suggest that dietary recommendations on milk consumption should consider healthier alternatives," write the researchers, who also believe that milk consumption should be observed taking into account the whole diet. "For example, in populations with a high carbohydrate intake and a poor diet, dairy products and other protein sources can add significant nutritional value.
Related Articles:
Why Does the Average Person Gain Weight with Age Regardless of Diet and Level of Activity?
Chronic Fatigue: Do You Sleep Really as Well as You Think You Do?
Diet Foods Are Making People Fatter
Common Negative Effects of Stress on Health
Genf20 Plus Review – Benefits Side Effects And Testimonials
Top HGH Supplements Reviews, Cost, Benefits and Side Effects
HGH Benefits, Side effects And Deficiency Symptoms
HyperGH 14x Reviews: Will it Make it Easier for You to Build Muscles?
4 Reasons Why You Can't Lose Weight Despite Eating Well and Exercising
The Beverly Hills Diet: Does It Work and Is It Safe?
References
https://www.ncbi.nlm.nih.gov/pmc/articles/PMC5073921/
United States: Drugs, Alcohol and Suicides Decrease Life Expectancy