The brutal death of billionaire Gerald Cotten in 2018 left hundreds of thousands of people without access to their cryptocurrency.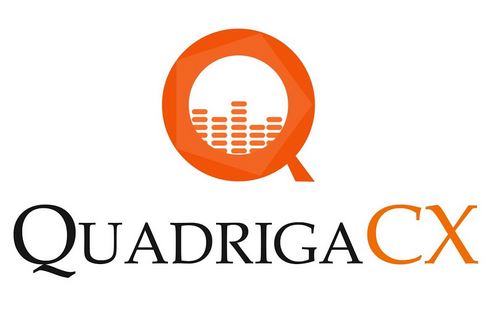 Since the death of Gerald Cotten on December 9, 2018, the equivalent in cryptocurrency to 154 million dollars has remained inaccessible to users of the QuadrigaCX platform.
The access codes to the cryptographic platform, QuadrigaCX, were buried with their creator. Gerald Cotten's company was one of the largest virtual currency exchange platforms in Canada: it allowed its users to convert or store their cryptocurrency in extremely secure computers. So secure that today no one knows how to access them.
According to his widow, Jennifer Robertson, Gerald Cotten was the only one who knew the password to unlock the hard drive of his laptop, which contains the key to access the QuadrigaCX platform, where exchanges have been blocked since the death of its founder in December 2018. The total equivalent of 145 million dollars from the 115,000 QuadrigaCX customers has since become inaccessible, says his widow.
This is unacceptable to the lawyers of the platform's clients, especially since doubts have arisen about the circumstances of Mr. Cotten's death. On 8 December 2018, he was in Jaipur, India, to help build an orphanage when he was admitted to the city hospital. According to hospital staff on site, the Canadian suffered intestinal perforation and obstruction, peritonitis and septic shock. The 30-year-old man, who had Crohn's disease, died the next night of a heart attack.
In addition to the surprise of this death, since people with Crohn's disease do not usually die from it, other suspicious elements have attracted the attention of Mr. Cotten's former clients. Among them is the fact that the millionaire wrote his will twelve days before his death. In it, he doesn't mention the codes that protect his computer.
In addition, the analysis company Elementus and several independent researchers have stated that publicly available transaction records associated with QuadrigaCX suggest that the money has disappeared. An analysis shared by the financial auditing firm Ernst & Young, which was able to find five "cold portfolios" of the Canadian company, which they say have all been empty since April 2018, a few months before the millionaire's death.
Lawyers for QuadrigaCX clients are now demanding that Cotten's remains be exhumed "due to the dubious circumstances" surrounding his disappearance. They demand that the exhumation take place "by spring 2020, due to concerns about the decomposition" of the body.
Because of these suspicions, Cotten's widow, Jennifer Robertson, said she had received threats on the Internet. In a news release from her lawyer quoted by the Canadian media, Jennifer Robertson said she was "devastated" to learn of the exhumation request.
In The News:
Paris, Rome and Berlin Want to Ban Libra, the Cryptocurrency of Facebook
The EU Takes a Hard Line Against Facebook's Libra
Cryptocurrency Companies Assess How They Can Comply with Anti-Money Laundering Regulations
More Information Has Been Disclosed on Facebook's Video Streaming Portal Box
The IRS Targets Crypto Currency Owners for Its Share of the Bonanza
How to Master Facebook According to John Crestani
Google CEO Promoted to Alphabet Chief as Co-Founders Take a Step Back
Paris and Berlin Want to Promote Local Cloud Players
French Secret Services Renew the Contract with the US Palantir Group
France and Germany Call for a Far-Reaching Reform of the EU After Brexit
California Accuses Facebook of Obstructing an Investigation into the Company's Practices