Knowledge of the symptoms of the coronavirus is essential to take quick action and contain the spread of the virus.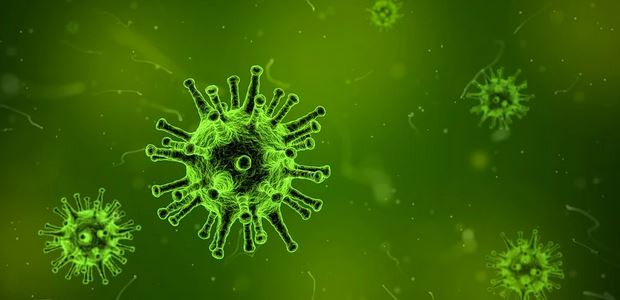 For several weeks now, the coronavirus has been a cause for concern on several continents. The virus, which is believed to have originated in the heart of a seafood market in Wuhan, central China, has already claimed 81 lives, with 2,744 cases reported from all over china.
40,000 people may have been infected
Since Thursday, the city of Wuhan and its surroundings (home to 56 million people) have been quarantined to contain the spread of the virus and contain the epidemic, but the virus has already found its way to several countries including the US. "We must prepare for this particular epidemic to become a global epidemic," warned Gabriel Leung, a researcher at the University of Hong Kong (HKU), who fears that at least 40,000 people worldwide are already infected.
Given the speed with which the virus circulates from one continent to another, and in order to be able to intervene at an early stage, it is essential to know the symptoms of  this coronavirus.
Signs that can be alarming
The 2019-nCoV virus, the cause of the disease, is transmitted between people via the air like a flu: an infected patient pollutes the ambient air that people inhale in their vicinity when they speak, cough or sneeze. The virus can also be transmitted through physical contact, for example by simply shaking hands or exchanging an object. It is important to note that one person can infect another person without even knowing they are ill.
The symptoms described by researchers in the scientific journal The Lancet are as follows: Fever above 100.58°F (observed in 98% of cases), pain, chills, coughing (reported in 76% of cases), headache, severe fatigue (observed in 44% of patients), diarrhea or, in the most severe cases, breathing difficulties (55% of patients). Doctors observed bilateral nodules in the lungs of confirmed patients as well as fluid compressing certain areas of the lung tissue.
Similar to flu symptoms, these events should be taken very seriously if you are returning from China, have had contact with people who were recently there or have recently traveled by air.
The importance of flu vaccination
Because the symptoms of the coronavirus are so similar to those of influenza, it is still recommended to get the flu vaccine as it will still help protect against the Flu but most importantly a person who is vaccinated and still gets the flu could be sent much faster for more tests to rule out the coronavirus.
Related Articles:
Why the Chinese Virus Is Worrying the WHO
Mysterious Chinese Pneumonia Related to SARS According to the WHO
Getting the Cold and Flu at the Same Time Highly Unlikely According to Study
Women With Large Breasts Suffer Longer From the Flu
Coronavirus in China: 40 Million People and Entire Cities Quarantined