Three Most-Common STDs Rise for Fifth Consecutive Years to Highest Ever, CDC Report Shows
A new report by the Centers for Disease Control and Prevention (CDC) shows that more people in the United States are contracting the three most-common sexually transmitted diseases (STDs). Their cases rose for the fifth year in a row.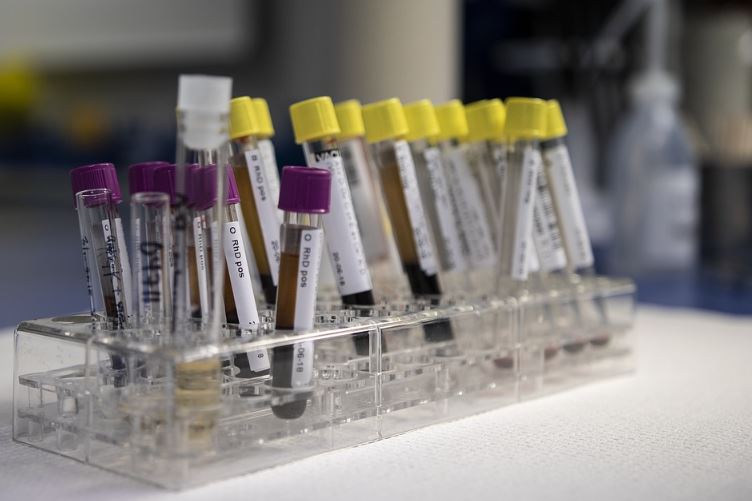 The CDC's annual Sexually Transmitted Disease Surveillance Report reveals that combined gonorrhea, chlamydia, and syphilis cases in America got to an all-time high in 2018. A number of different factors are believed to have possibly played a role in the observed increases in cases.
According to Dr. Gail Bolan, the Division of Sexually Transmitted Disease Prevention director, 2018 marked the fifth straight year that the three leading STDs would record increases.
Disturbing STD trends
Data in the new report are not only worrying because of possible consequences of these STDs on health. They are also disturbing because they were mostly thought to be close to elimination in the U.S. some years ago. All three most-common STDs recorded highest increases in cases since monitoring started in America.
Cases of gonorrhea rose by five percent to more than 580,000 last year. The number was the highest recorded since 1991.
There were 1.7 million chlamydia cases in 2018 – the highest ever recorded by the CDC. That figure represents an increase of three percent over the count in the preceding year.
The number of people with syphilis in the most infectious stages – primary and secondary stages – climbed by 14 percent. According to the CDC, there were 35,000 cases in 2018, the highest reading since 1991.
The report also shows an increase in incidence of congenital syphilis, which occurs in a baby in the womb following transmission from a syphilis-infected mother. There was a 40% rise in cases of syphilis in newborns in 2018, with 1,300 reported.
Congenital syphilis is a severe infection that can lead to serious complications. It raises the risk of miscarriage, stillbirth, infant death, or medical problems that can go on for a lifetime. The number of newborn deaths rose from 77 in 2017 to 94 last year.
Most cases of congenital syphilis (about 70 percent) were recorded in Arizona, California, Florida, Louisiana, and Texas.
Why are the STDs rising?
According to the CDC, cutbacks in funding by the government are a major contributor to the observed increases in gonorrhea, chlamydia, and syphilis cases.
"[I]n recent years, more than half of local programs have experienced budget cuts, resulting in clinic closures, reduced screening, staff loss, and reduced patient follow-up and linkage to care services," a release from the U.S. health protection agency read.
The report notes that reduction in condom use by individuals belonging to groups at most risk is another factor that may be causing increases in STD cases. Such at-risk groups include young people and men who have sex with men.
Recreational drug use, poverty, and unstable housing are among factors that may also be contributing to the rise. This is because they make individuals less able to access STD prevention and care, according to the CDC.
If left untreated, these STD can result in infertility and increase the risk of a person having HIV, among other complication. It is, however, possible to treat them with antibiotics.
The report only took into consideration cases that were diagnosed and brought to the attention of the CDC. The public health agency called for greater surveillance to find out more about unreported cases. It suggested making screening and treatment of STDs a part of standard medical care by healthcare providers.
References
https://www.cdc.gov/nchhstp/newsroom/docs/factsheets/std-trends-508.pdf
https://www.cbsnews.com/news/stds-at-all-time-high-cdc-warns-syphilis-gonorrhea-chlamydia-sexually-transmitted-disease-cases-reach-record/
https://www.washingtonpost.com/opinions/stds-are-on-the-rise-they-must-be-combated/2019/10/15/186d720e-eaba-11e9-85c0-85a098e47b37_story.html