The number of cholera cases decreased by 60% by 2018, the World Health Organization (WHO) announced in a report that highlights encouraging trends in prevention and control in major conflict zones, including Haiti, Somalia and the Democratic Republic of Congo.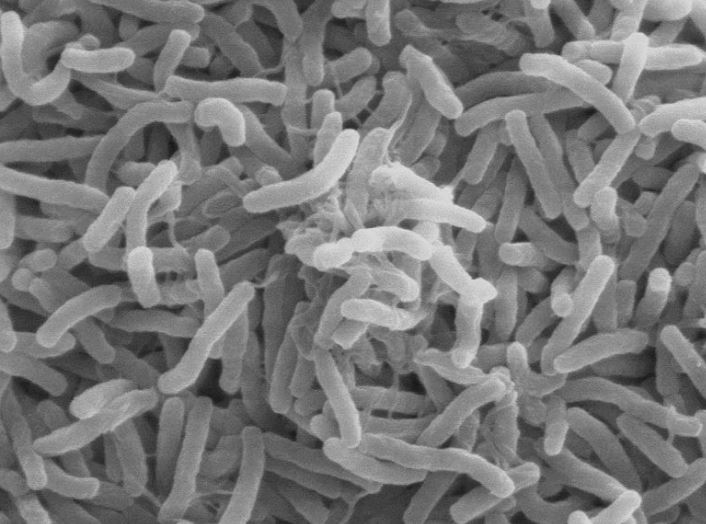 As WHO Director-General Dr Tedros Adhanom Ghebreyesus said, that the decline in cholera that we are seeing in several endemic countries demonstrates the increasing commitment of countries to global efforts to contain and prevent outbreaks and shows the vital role that mass cholera vaccination campaigns play. However, we continue to emphasize that the long-term solution to ending the cholera problem is to improve access to safe water and provide adequate sanitation and hygiene.
According to reports from 34 countries, the total number of cholera cases by 2018 was 499,447, including 2,990 deaths. Although outbreaks persist in different countries, there is a significant downward trend in transmission, which continued in 2019 according to WHO data.
According to Dr Dominique Legros, who heads the WHO cholera control program in Geneva, the decrease in the number of cases we have seen appears to be linked to large-scale vaccination campaigns and the fact that countries are beginning to adopt the 2030 Global Roadmap strategy in their national action plans. We also must continue to strengthen our efforts to involve all endemic countries in the global cholera elimination strategy.
Nearly 18 million doses of oral cholera vaccine were sent to 11 countries in 2018. Since the establishment of the OVC reserve in 2013, a total of almost 60 million doses have been sent worldwide. The Gavi Alliance has provided funding for vaccine procurement and financial support for global immunization efforts.
The Global Working Group on Cholera launched the long-term strategy to control and eliminate cholera in October 2017. The global roadmap aims to reduce cholera mortality by 90% and eliminate transmission in up to 20 countries by 2030. The strategy provides a framework for national action plans focusing on three main areas of control:
early detection and rapid response to outbreaks
a multi-sectoral approach integrating better surveillance, immunization, community mobilization and water and sanitation to prevent cholera in hot spots in endemic countries. Also a development of an effective coordination mechanism for technical support, resource mobilization and partnerships at local and global level.
"The global roadmap provides a clear direction to prevent and eliminate cholera," added Dr. Tedros. "All cholera deaths are preventable with the tools we have today. "
The new report shows that several countries, including Zambia, Southern Sudan, Somalia, the United Republic of Tanzania, Bangladesh and Nigeria, have made significant progress in developing a national action plan under the overall roadmap strategy.
As Dr Legros said: "We are now seeing the results of the reported data and the actions taken by countries in relation to cholera. And these countries have made great progress in prevention and control. "
In collaboration with its partners, WHO is supporting the Ministries of Health in cholera affected countries to implement immediate long-term control measures for surveillance, outbreak response and preventive interventions such as OVC vaccination and risk communication.
In 2018, country offices worked with governments to urgently respond to major outbreaks in the Democratic Republic of Congo, Nigeria, Zambia Uganda, Yemen, and Zimbabwe. WHO has also worked with countries in transition from responding to outbreaks to controlling and eliminating cholera in the long term in Haiti, the United Republic of Tanzania and Zambia.
Cholera is an acute intestinal infection caused by eating food or water contaminated with the Vibrio cholerae bacillus, which affects both adults and children and can be fatal within hours if left untreated. According to WHO estimates, there are between 1 and 4 million cases and up to 143,000 deaths per year from the disease.
References
Articles you May Like:
Obesity: Spending 5 or More Hours a Day on a Smartphone Increases the Risks
Why Does the Average Person Gain Weight with Age Regardless of Diet and Level of Activity?
Chronic Fatigue: Do You Sleep Really as Well as You Think You Do?
Diet Foods Are Making People Fatter
Common Negative Effects of Stress on Health
Vigorelle Review: Is It Worth Buying and Using for Female Sexual Enhancement?
Growth Factor Plus – Can It Increase Height?
HGH Benefits, Side effects And Deficiency Symptoms
HyperGH 14x Reviews: Will it Make it Easier for You to Build Muscles?
The Beverly Hills Diet: Does It Work and Is It Safe?
Wada Keeps Cannabidiol of the Banned Substances and Methods List for a 3rd Year
CBD: What Is It And What Are Its Benefits And Risks?
CBD Oil Benefits – Can it Treat Pain, Insomnia, and Anxiety
Cannabigerol (CBG) Review: How Does It Differ from THC and CBD?
Breast Cancer Cells Can Grow From Particles of Fat in the Bloodstream