A new study shows that in the United States, in states where cannabis is permitted for medical or recreational purposes, prescriptions for opiates are lower than in the rest of the country.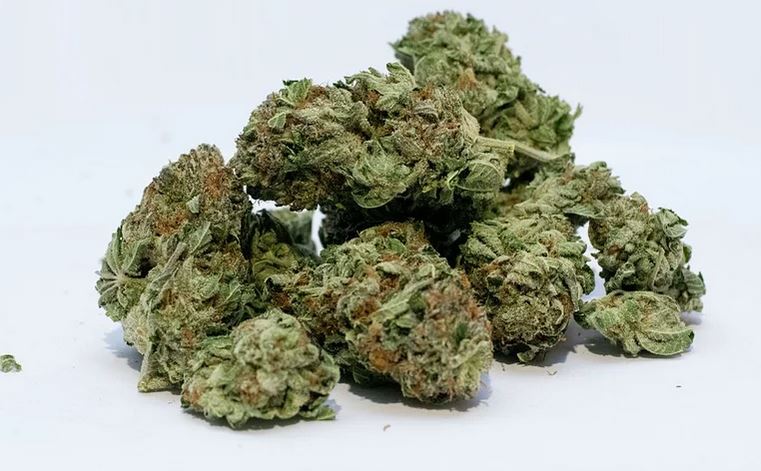 This is highlighted in a study published in the Journal of Health Economics. According to its authors, in the states that legalized cannabis for recreational use, the rate of prescriptions of opioids per year was 11.8% lower than the national average. The use of medical marijuana reduced opioid prescriptions by 4.2%.
Opioids are responsible for 200 deaths per day
In the United States, the addiction to painkillers and the overdoses it causes is still a major public health problem that the authorities are trying to put under control.
Every day, almost 200 Americans die as a result of an overdose with these painkillers. By 2017, 72,000 people will have died in the United States, more than from firearms and traffic accidents combined. A silent "epidemic" of which Fentanyl, a synthetic opiate up to 100 times more potent than heroin, is the main culprit. Since 1999, the number of deaths caused by synthetic opiates such as fentanyl has increased by 3,000 percent. And since 2016, fentanyl has become the deadliest drug to overdose on in the United States.
A sharp decline in pain medication prescriptions
However, in states that have legalized cannabis for recreational or medical purposes, prescriptions for opiates show the opposite trend from the rest of the country. To reach this conclusion, the authors of the study examined data from more than 1.5 billion individual pain relief prescriptions issued between 2011 and 2018, representing almost 90% of those issued during that period.
They found that both types of cannabis access laws (medical and recreational) significantly reduced not only the total number of days opiates were prescribed, but also the number of patients to whom providers prescribed them to.
For researchers, these results show that cannabis access laws can be a useful tool in dealing with the prescription opiates epidemic. Although state governments have adopted various policies to reduce the number of opioid prescriptions, such as prescription drug control programs, many of these policies simply limit access to opioids and can push people who already rely on prescribed opioids to more dangerous drugs like heroin.
According to them, "policies that reduce opiate prescriptions without causing individuals to switch to more dangerous drugs may be preferable to policies that simply limit opiate prescriptions. And legalizing cannabis may be an option,"said the researchers.
They also respond to concerns raised by some that marijuana may become an entry drug that will lead users to switch to harder drugs later: "In the general population, laws that allow access to marijuana for medical and recreational purposes reduce the use of opiates," the authors say.
Articles You May Like!
Why Does the Average Person Gain Weight with Age Regardless of Diet and Level of Activity?
Chronic Fatigue: Do You Sleep Really as Well as You Think You Do?
Top HGH Supplements Reviews, Cost, Benefits and Side Effects
Melanoma: Discovery May Help Improve the Effectiveness of Immunotherapy
Weight Loss Reduces the Frequency of Migraines in Obese People
An Effective Cannabis Substitute for Parkinson's Disease
Growth Factor Plus – Can It Increase Height?
Top HGH Supplements Reviews, Cost, Benefits and Side Effects
CBD: What Is It And What Are Its Benefits And Risks?
The HGH Benefits That Everyone Wants And The Possible Side Effects
Weight Loss Reduces the Frequency of Migraines in Obese People
Human Growth Hormone (HGH) In Sports: What Athletes Need to Know
Is CBD Really the Cure All Substance That Some Make It out to Be?
Growth Factor Plus Benefits and Side Effects
Is Using HGH Injections For Anti Aging Worth The Risks
Study Finds That HGH Abuse Among Male Bodybuilders Is Widespread
What Are the Causes of Vaginal Dryness in Women?
Fountain of Youth: The Immune System Key to Longevity
Memory Engrams: What If Our Memories Physically Exist in Our Brains?
What Is the Impact of Human Growth Hormone (HGH) on Women's Health?
Researchers Discover Part of the Brain That Controls Our Impulses
References:
https://jamanetwork.com/journals/jamainternalmedicine/fullarticle/2676999