A large longitudinal study provides new evidence that adolescents with parents who punish and humiliate them are at higher risk of bullying at school.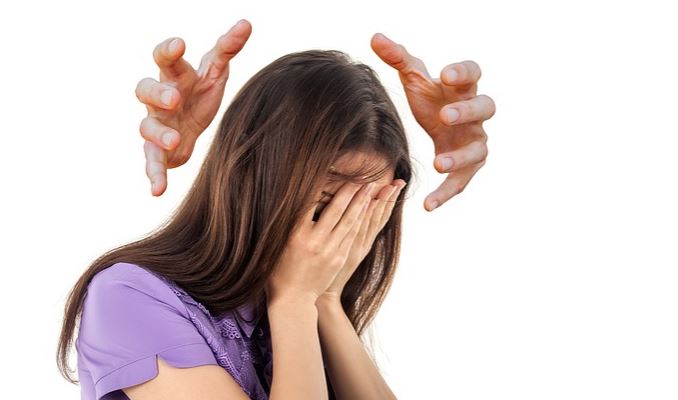 Children who are regularly subjected to ridicule and humiliation by their parents while at home are also at greater risk of becoming victims while at school.
This is highlighted in a new study published in the Journal of Youth and Adolescence. According to the authors, members of the Charles E. Schmidt School of Science at Florida Atlantic University, Concordia University in Montreal, and Uppsala University in Sweden, derogatory and punitive attitudes of parents towards their children can lead to bullying.
A vicious circle of negative emotions
To reach this conclusion, the researchers followed 1,409 children for three years, from 13 to 15 years of age.
The results show that adolescents who are subjected to regular humiliation, provocation, punishment or criticism at home are at greater risk of developing uncontrolled anger. According to researchers, anger is indicative of the difficulties in regulating one's own emotions, which generally translate into negative emotions, verbal and physical aggression, and hostility. In adolescents who are intimidated and humiliated in private, this unruly anger increases and puts them at greater risk of intimidation and victimization because they are no longer able to regulate their emotions with their peers.
Previous research on the factors that contribute to school bullying has shown that adolescents who are bullied by their parents are at greater risk of developing mental health problems, behavioral difficulties, and suicidal thoughts, compared to victims who receive emotional support from their families, and compared to adolescents who are not bullied.
Identifying the specific family origins of bullying can be a key step in limiting or preventing these poor outcomes, say the authors of the study.
"Inappropriate interpersonal reactions seem to spread from parent to child, where they lead to difficulties with peers," says Brett Laursen, professor of psychology at Charles E. Schmidt School of Science and co-author of the study. Specifically, parental teasing precipitates a cycle of negative effects and anger among parents and their kids, leading to increased victimization and bullying.
According to the researchers, the results of this new research are important because they provide "a better understanding of how the parents mocking, teasing and humiliating of their adolescent children can affect the teen's ability to maintain positive relationships with their peers.
Articles You May Like!
Why Does the Average Person Gain Weight with Age Regardless of Diet and Level of Activity?
Chronic Fatigue: Do You Sleep Really as Well as You Think You Do?
Top HGH Supplements Reviews, Cost, Benefits and Side Effects
Melanoma: Discovery May Help Improve the Effectiveness of Immunotherapy
Weight Loss Reduces the Frequency of Migraines in Obese People
Growth Factor Plus – Can It Increase Height?
Top HGH Supplements Reviews, Cost, Benefits and Side Effects
The HGH Benefits That Everyone Wants And The Possible Side Effects
Weight Loss Reduces the Frequency of Migraines in Obese People
Human Growth Hormone (HGH) In Sports: What Athletes Need to Know
Growth Factor Plus Benefits and Side Effects
Is Using HGH Injections For Anti Aging Worth The Risks
Study Finds That HGH Abuse Among Male Bodybuilders Is Widespread
What Are the Causes of Vaginal Dryness in Women?
Fountain of Youth: The Immune System Key to Longevity
Memory Engrams: What If Our Memories Physically Exist in Our Brains?
What Is the Impact of Human Growth Hormone (HGH) on Women's Health?
Researchers Discover Part of the Brain That Controls Our Impulses
References:
https://link.springer.com/article/10.1007%2Fs10964-019-01040-z