Scientists have used "eye-tracking" technology to collect data on aesthetic criteria for breast reconstruction.
A new study could help improve the results of aesthetic and reconstructive breast surgery. Scientists have used eye-tracking technology to identify the part of the breast that men and women look at best.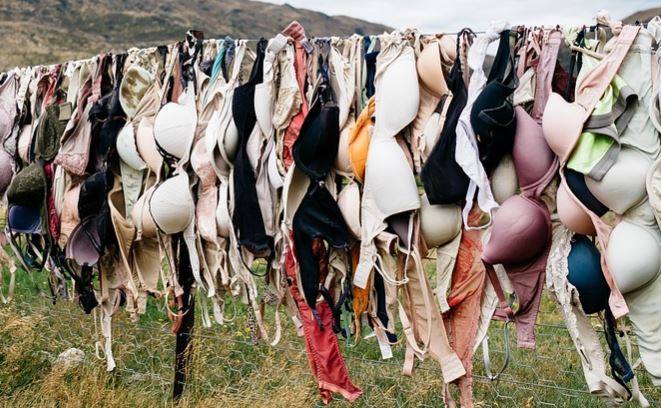 The authors of this study published in the journal Plastic and Reconstructive Surgery recruited 50 women and 50 men. They asked participants to examine images of eight different types of female breasts and to consider their aesthetics and symmetry. The breasts presented were of different cup sizes and different levels of sagging.
An eye tracking device was used to find out which part of the breast was most visible and for how long. To avoid bias, participants were not informed that their eye movements were recorded until the exercise was completed.
The lower breast and nipple are the most looked at parts.
Although there were some differences due to  the observer's gender and breast type, the results showed that volunteers were more likely to look at the lower breast and nipple for a longer period of time. The researchers hope that their work will lead to better results in plastic and reconstructive surgery.
"The opinions of health professionals and patients about the attractiveness of the breast are often very different. This means that there is no standardized method to analyze the results of cosmetic surgery and post-operative breast surgery," says the study's co-author Dr. Piotr Pietruski, professor in the Department of Plastic and Reconstructive Surgery at W Orlowski Memorial Hospital in Poland.
The movement of the eyes does not reveal the viewer's opinion about the breast.
"It may seem obvious that the patient's opinion should always be the most important, but his subjective perception of the outcome could be influenced by many factors, including his negative experience with medical treatment," adds Piotr Pietruski.  Eye-tracking technology allows the quantitative analysis of the observer's visual perception of specific stimuli, such as the understanding of breast aesthetics and symmetry. Data such as the initial fixation points or the duration of the gaze in a specific area expand our understanding of this process.
"We believe that eye-tracking technology can help researchers create a reliable universal method for evaluating breast attractiveness," says Piotr Pietruski, recognizing, however, that eye movement does not reveal a viewer's opinion of the breast.
"Because of its preliminary nature, our study included a relatively small group of consultants with a similar cultural background. To make a significant impact in the field of plastic surgery, eye-tracking technology requires a large amount of data for analysis and comparison. This would require more studies involving more people covering different cultures," say the authors of the study.
References:
https://www.newsweek.com/plastic-surgeons-eye-tracking-technology-breast-1475040
Articles You May Like!
Why Does the Average Person Gain Weight with Age Regardless of Diet and Level of Activity?
Chronic Fatigue: Do You Sleep Really as Well as You Think You Do?
Diet Foods Are Making People Fatter
Common Negative Effects of Stress on Health
Genf20 Plus Review – Benefits Side Effects And Testimonials
LED Lamps and Displays: How to Protect Yourself from Blue Light?
Top HGH Supplements Reviews, Cost, Benefits and Side Effects
Weight Loss Reduces the Frequency of Migraines in Obese People
Growth Factor Plus Benefits and Side Effects
The Beverly Hills Diet: Does It Work and Is It Safe?
Wada Keeps Cannabidiol of the Banned Substances and Methods List for a 3rd Year
CBD: What Is It And What Are Its Benefits And Risks?
Botox and Plastic Surgery Can Cut Us out of Our Emotions
CBD Oil Benefits – Can it Treat Pain, Insomnia, and Anxiety
CBD Pure Review – Benefits, Cost, Testimonials and Side Effects
Soft Drinks Promote Enamel Erosion in Obese People
Brazilian Researchers Make Facial Prosthesis With 3D Printing