Brazilian researchers can reconstruct faces with a smartphone and silicone. A method that does not require large financial investments.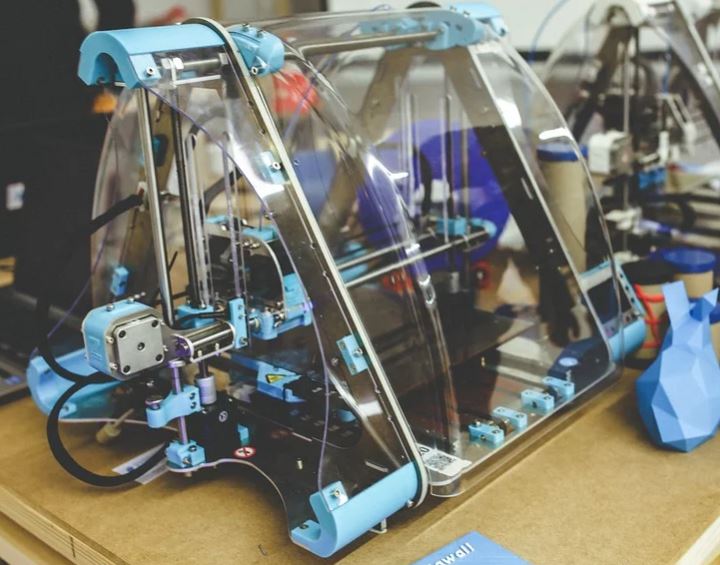 "Today I know how much better I'll feel on the street. I'm speechless." This is the reaction of Denise Vicentin, a 53-year-old Brazilian, when she discovered her new face. This 50-year-old woman lost her eye and most of her jaw to cancer. She was treated at the São Paulo clinic with 3D printing.
This pioneering method was initiated by researchers at the University of São Paulo, also in São Paulo. They used smart phones and 3D printers to create facial expressions. These will be used as models for silicone prostheses. Denise Vicentin is one of 50 patients treated by Dr. Rodrigo Salazar and his colleagues. They all have been using these removable prostheses since 2015.
An efficient and economical method
"In the past, it required long hours of work, hours of hand carving and the procedure was very invasive," says Dr. Salazar. "Today we create three-dimensional models with smart phone images. This allows us to obtain accurate models with exact face measurements. And it costs a lot less than conventional prostheses. "This method shows that you don't need a big investment to use advanced technology," says Dr. Salazar. For Denise Vicentin, for example, the manufacturing time took only 12 hours, half the time of conventional methods.
Ready to open a center?
In recent years, 3D-related techniques have developed strongly. Luciano Dib, one of Dr. Salazar's supervisors and co-researchers, had the idea to use this method to make prostheses. He was the one who started Denise Vicentin's transformation in 2018, implanting titanium rods in her eyeball to hold the prosthesis. The following year, the 50-year-old underwent a series of operations. Today, she can look herself in the mirror, although there are still steps to be taken. Her lips and jaw need to be reconstructed. By 2020, they hope to treat several dozen patients and open a facial reconstruction treatment center.
References:
https://nypost.com/2016/11/02/cancer-survivor-receives-worlds-first-3d-printed-face-prosthesis/
Articles You May Like!
Why Does the Average Person Gain Weight with Age Regardless of Diet and Level of Activity?
Chronic Fatigue: Do You Sleep Really as Well as You Think You Do?
Diet Foods Are Making People Fatter
Common Negative Effects of Stress on Health
Genf20 Plus Review – Benefits Side Effects And Testimonials
LED Lamps and Displays: How to Protect Yourself from Blue Light?
Top HGH Supplements Reviews, Cost, Benefits and Side Effects
Weight Loss Reduces the Frequency of Migraines in Obese People
Growth Factor Plus Benefits and Side Effects
The Beverly Hills Diet: Does It Work and Is It Safe?
Wada Keeps Cannabidiol of the Banned Substances and Methods List for a 3rd Year
CBD: What Is It And What Are Its Benefits And Risks?
Botox and Plastic Surgery Can Cut Us out of Our Emotions
CBD Oil Benefits – Can it Treat Pain, Insomnia, and Anxiety
CBD Pure Review – Benefits, Cost, Testimonials and Side Effects
Soft Drinks Promote Enamel Erosion in Obese People