Researchers have developed an algorithm that can detect the presence of tumors in a patient's brain in less than 2.5 minutes, with unprecedented accuracy.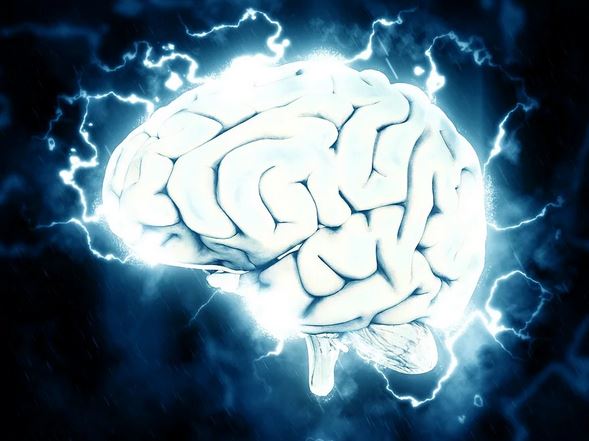 Preoperative diagnosis of brain tumors is "accurate and almost in real-time". This is possible thanks to a new method that combines advanced optical imaging and an artificial intelligence algorithm based on the analysis of over 2.5 million biopsy images.
Accurate results in 2.5 minutes
In a study published in the journal Nature Medicine, researchers from New York University (NYU) explain that thanks to this new tool they were able to establish a diagnosis with 94.6% accuracy, compared to 93.6% when histological images are analyzed in the traditional way.
Above all, the algorithm is able to predict in less than 2.5 minutes whether the sampled cells are cancerous or not what a classical analysis can only reveal in 20 to 30 minutes on average. Thanks to this tool, "we are better equipped to preserve healthy tissue and eliminate only tissue infiltrated by cancer cells, which translates into fewer complications and better results for cancer patients," neurosurgeon Daniel Orringer explained. "In neurosurgery and many other areas of cancer surgery, the detection and diagnosis of tumors during surgery is essential to perform the most appropriate surgical procedure," he added.
Valuable help in detecting brain tumors
Called "stimulated Raman histology" (SRH), this new technique has the ability to reveal the tumor infiltration in human tissue through the collection of scattered laser light. Therefore, it sheds light on the main characteristics not typically seen in standard histological images.
To build this new AI tool, researchers used the algorithm to analyze more than 2.5 million tumor samples from 415 patients. These tissue samples were classified into 13 categories representing the most common brain tumors. They then recruited 278 patients for brain tumor resection or epilepsy surgery. The brain tumor samples from these patients were then biopsied, divided into identical samples and randomly assigned to the experimental group or the control group.
The microscopic images captured were processed and analyzed using the artificial intelligence tool and in less than two and a half minutes the surgeons were able to make an accurate diagnosis of a previously undetectable brain tumor and thus be able to remove it.
"SRH will revolutionize the field of neuropathology by improving decision-making during surgery and providing expert level assessment in hospitals where trained neuropathologists are not available," said Matija Snuderl, associate professor in the Department of Pathology at New York University and co-author of the study, in a statement.
"The Department of Neurosurgery at NYU Langone has long been a leader in providing the most advanced treatment options for our patients. With this game-changing technology, we are now even better equipped to provide safer surgeries and quality results for the most complex cases of brain tumors," added Dr. John G. Golfinos, professor of neurology and president of the Department of Neurosurgery at NYU.
Articles You May Like!
Why Does the Average Person Gain Weight with Age Regardless of Diet and Level of Activity?
Chronic Fatigue: Do You Sleep Really as Well as You Think You Do?
Top HGH Supplements Reviews, Cost, Benefits and Side Effects
Melanoma: Discovery May Help Improve the Effectiveness of Immunotherapy
Weight Loss Reduces the Frequency of Migraines in Obese People
An Effective Cannabis Substitute for Parkinson's Disease
Growth Factor Plus – Can It Increase Height?
Top HGH Supplements Reviews, Cost, Benefits and Side Effects
CBD: What Is It And What Are Its Benefits And Risks?
The HGH Benefits That Everyone Wants And The Possible Side Effects
Weight Loss Reduces the Frequency of Migraines in Obese People
Human Growth Hormone (HGH) In Sports: What Athletes Need to Know
Is CBD Really the Cure All Substance That Some Make It out to Be?
Growth Factor Plus Benefits and Side Effects
Is Using HGH Injections For Anti Aging Worth The Risks
Study Finds That HGH Abuse Among Male Bodybuilders Is Widespread
What Are the Causes of Vaginal Dryness in Women?
Fountain of Youth: The Immune System Key to Longevity
Memory Engrams: What If Our Memories Physically Exist in Our Brains?
What Is the Impact of Human Growth Hormone (HGH) on Women's Health?
Researchers Discover Part of the Brain That Controls Our Impulses
References:
https://nyulangone.org/news/new-laser-based-imaging-system-artificial-intelligence-algorithm-used-conjunction-accurately-identify-brain-tumors