Just in a few years, argan oil has become a precious ally for the beauty of skin and hair. This oil has become familiar to us. However, for a long time, it was a well-kept beauty secret of Moroccan women. It is extracted from the fruits of the argan tree – a tree that grows mainly in southwest Morocco – by cold pressing.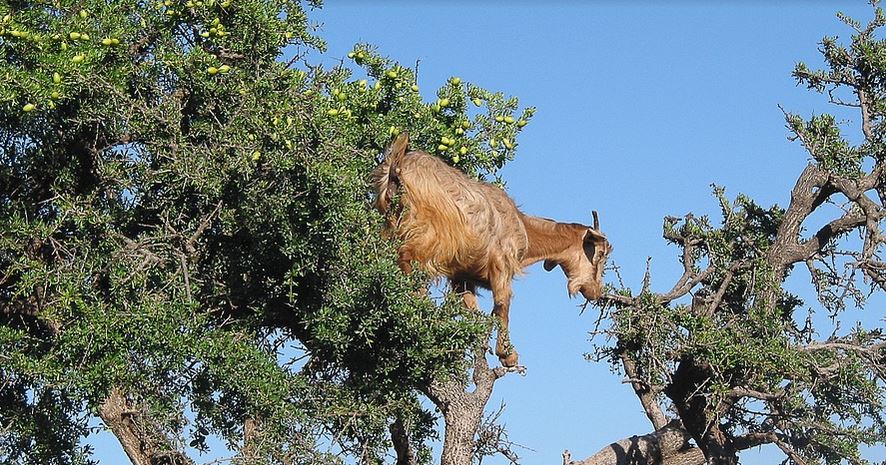 Berbers used to apply this oil to their faces to protect themselves from the aggressive desert wind. They also used it to treat cardiovascular disease. In the 2000s, argan oil gained a new reputation thanks to studies that showed its properties. Its production is being mechanized, increasing efficiency and promoting its use around the world. Thanks to its calming and revitalizing effects, this oil is highly appreciated for dry skin. It is also the ally of mature skin, thanks to its revitalizing, healing and antioxidant properties. It also protects the hair from dryness and prolongs the shine of dyed hair. Argan oil has thus become an essential ingredient in cosmetics.
Argan oIL has antiaging properties
Its fatty acids in argan oil have an interesting action on the elasticity of the skin, which can delay the appearance of wrinkles and reinforce the firmness of the skin. It also stimulates cell renewal. The vitamin E it contains protects against the harmful effects of free radicals and maintains the quality of fatty acids. The presence of sterols improves microcirculation, promoting exchanges and a healthy glow. In addition, these lipids limit inflammatory reactions, which accelerate ageing.  Argan oil has also a protective action against UV rays.
Finally, the rich texture of this oil is comfortable on mature, often malnourished skin. It can be used pure or mixed with an anti-aging cream to reinforce its nourishing power, and preferably at night, due to the light shiny film it leaves on the surface.
Argan oil Heals and repairs the skin and hair
Argan oil contains over 80% unsaturated fatty acids, including 45% oleic acid (omega-9), which is found in the sebum. In the skin, it strengthens the hydrolipidic film and thus maintains a good hydration of the skin. This fatty acid also improves healing: very effective on cracked and burnt skin, relieves tension on dry skin. With its 36% linoleic acid (omega-6), the oil strengthens the skin's barrier function and preserves exchanges between cells.
Hence the interest of applying it to dry and mature skins, but also to skins without particular problems to prevent aging. Finally, it is beneficial for colored or weakened hair. When applied as a hair mask or as a daily treatment, it will form a protective film that can keep the hair shining and healthy.
How to choose the right argan oil?
Depending on how it is harvested, argan oil is of varying quality. If it comes from grains collected from the soil, it can be less concentrated in active ingredients. Goats eat the nuts that have fallen to the ground and spit out the seeds that contain the nuts. Trust the known brands and, if you buy it from an unknown producer make sure that it smells very little.
Latest on Health:
Study Suggests Possibility of Reversing Biological Aging
Is HGH Safe to Use For Anti Aging?
Can Human Growth Hormone Slow Down Aging?
REFERENCEs
https://www.ncbi.nlm.nih.gov/pmc/articles/PMC5535876/