At this point, we are gradually getting closer to the end of this training, and thanks for coming this far. You're on track!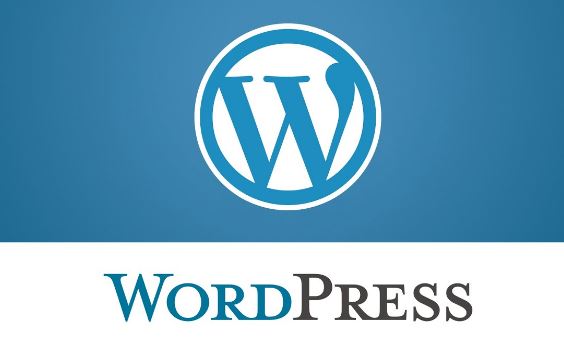 Day 4 Objective:
Setup and Personalization of your Website
After today's lesson, you'll have an affiliate site that is functional and can call your own. If you've never created a website before, you'll realize how easy that can be in a few minutes, as WordPress has simplified the entire process.
Below you'll find a ten-part video on everything there's to know as regards WordPress. The compilations are sequential and never skip a process. You'll learn:
WordPress Walkthrough Video Series:
Video 1: Overview Of WordPress & Installation 3:51
Video 2: Where to Find The Login & Admin Area 4:54
Video 3: Creating Pages 8:52
Video 4: Creating Blog Pages 6:37
Video 5: Using Categories and Tags 4:21
Video 6: Installation And Using Plugins 7:18
Video 7: Theme Customization 7:25
Video 8: Using The Menus & Widgets 5:15
Video 9: Create & Manage Users 3:16
Video 10: Marketing Your New Website 3:54
Website Theme
There is no hard and fast rule on theme selection, but ensure the one you decide to go with fit in perfectly well for your topic. There are free themes at wordpress.org. If you decide that you want flexibility and quality at the same time, you'll be looking in the direction of the paid theme; there's a link to a paid theme this section.
 What to look out for in Theme
Ensure that any theme you decide to settle for matches your content and your audience can relate with it. Most themes come with great customization either by color, widgets, columns, and several other features, giving you the freedom to make it unique and own it. Even if you have a great theme to use, but the quality of images are below par, there is an option to switch out images.
You'd want to use a responsive theme—one of the elements of a good theme. What it does is to adjust automatically, ensuring that the content looks perfect when viewed in smaller browsers. You'll find in the theme description if the theme is responsive or not.
Pitch
User reviews, number of downloads, and theme updates are part of the features of WordPress sites on wordpress.org. You can easily access that information on the right side of the screen. These factors are essential when choosing a theme; consider them all. The simple rule is to go with a popular theme with a frequent update, so you have a grasp of it as quickly as possible.
 Are you Comfortable with the WordPress theme?
There is nothing wrong using a free theme, but if you have cash to spend, I would recommend you go with Elegant Theme, and that is the theme on this site.
   Model Profitable Affiliate Sites
At this point, you're ready to get the message across to your target audience with your niche and domain name on standby. The affiliate marketing models to follow are in their numbers. Below are the ones I recommend.
Personal Affiliate Blog sites
The essence for personal affiliate sites is to demonstrate your expertise or your area of interest. When you continue to churn out quality content, you're building authority and trust. Overtime you'll gather audience, especially if you're delivering value. You can now promote affiliate products to your audience.
With this model–if done right–the result will amaze you. By posting quality content with  a social media presence, you can interact quite easily, asking and answering questions. The more you get personal with your audience, the higher the result you'll get. You'll have to exercise a great deal of patience because building an audience and reputation is no joke—it takes time.
A typical site to model is http://www.matthewwoodward.co.uk/. You'll find out that each of matthew's content is value-oriented; he never jokes with interaction with his audience. Follow this model religiously for your blog
A Product Review Site
The product review model works perfectly well. A lot of people want to have first-hand knowledge of whatever they want to purchase and learn from the experiences of others before taking the plunge. This approach is usually competitive because the review sites are in their thousands; to get by, you'll have to find an approach that works for you. The best thing to do is narrow down into a small segment of your niche, and you can then take it from that point and build right up.
When choosing a niche, go for the one you're knowledgeable about and that interest you. You don't want to appear as inexperienced to your target market. That will immediately drive them off to your competitor. A typical example of a product review site is consumerreports.org. You may want to go a different route than what this website proposes—choose a small portion of the market and focus on. Going for the larger market will not benefit you one bit—at least at this point. When you monetize your site, you start making money through affiliate sale, promotion, etc.
An Authority Website
I used the authority website model to grow this site you're on. An authority website carries weight and revered by people who have a say in that niche. Such website is rich in content with different aspects of that market. People will naturally go to the site because it has been found worthy to carry authority.
You can be broad in your approach as regards the topic to focus on but cater to the high-end segment of the market. That is the model I followed with this site creation. You can do the same no matter the niche you find yourself.
Trust me, making money via this model take time, and you need other income streams to foot your bills while you build your authority and reputation. It has plenty of monetization options, which are: straight affiliate marketing, advertising, paid reviews, JV's, etc.
A Price Comparison Website
Price comparison sites differ from product review sites in that they compare several companies instead of individual products. For now, they're mainly found in large markets such as appliances, cars, travel, electronics, and insurance.
A price comparison website places several companies side by side for comparison—not an individual product is reviewed. It is common in large markets like insurance, cars, electronics, etc.
Using a comparison site, you'll have an idea of the price of the product you want to purchase before navigating to the retailer's website. As the site owner, you'll be reward through commission.
There are examples of the price comparison site and the one that readily comes to mind is pricegrabber.com.  Never go up against giant sites like this one; start small, grow and expand