To encourage its employees to stop smoking, a British company decided to reward those who had stopped smoking for at least a year by offering them 4 extra days off.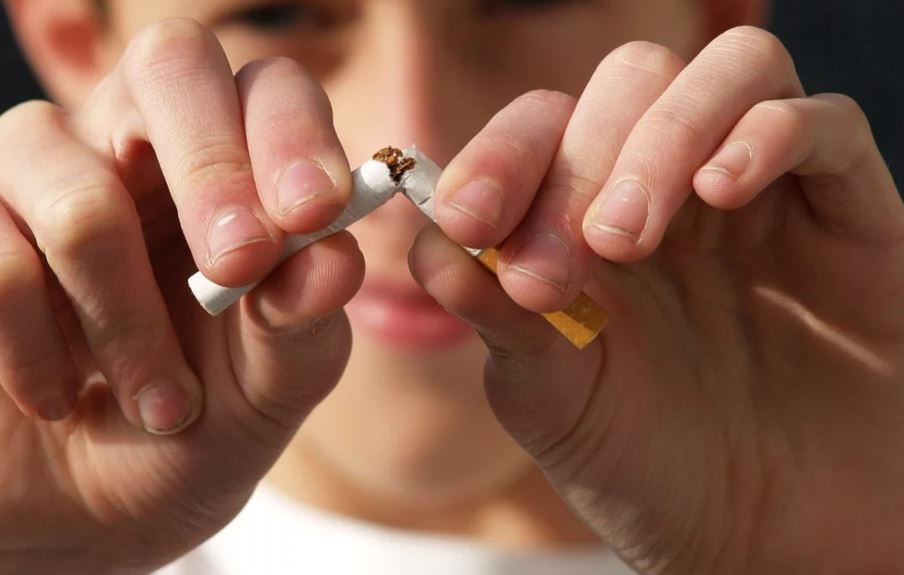 This is an original and benevolent business initiative that can be replicated. Instead of punishing its 11 smoking employees, UK recruitment company KCJ Training and Employment decided to motivate them to stop smoking for good… by offering them 4 extra days off.
"Don Bryden, the head of the company, who is a smoker, told the Recruitment website "I told the employees what I was going to do. Those who don't take a smoking break get four extra days off a year… I prefer to reward non-smokers and encourage smokers to quit because a healthier workplace is a happier workplace," he said.
An idea that is generally welcomed
According to Don Bryden, his employees, both smokers and non-smokers, have "warmly welcomed" his idea. Some would have said that "it's a fantastic idea". However, one of his co-workers has objected to the fact that it "discriminates against smokers". "The fact that smokers start smoking discriminates against non-smokers," says the British boss. It's a sign that this method would work: one in two employees have already quit or are about to give up smoking.
In his interview with Recruiter, Don Bryden urges UK employers to follow his example, but warns them that it is up to them to decide how many days off equals quitting smoking in their company, as smoking breaks are not always as long and frequent for all employees. "I think we need to think about what fair compensation is. This is where every company needs to make a careful assessment of its business.
Smoking breaks, a thorn in the side of business
KCJ Training and Employment is not the only company that has offered its employees extra days off in exchange for quitting smoking. In 2017, Piala Inc. in Japan had already rewarded its non-smoking employees by giving them more time off. The hidden agenda? To encourage them to give up their smoking breaks, which reduce the company's performance (and therefore profits). "It is true that the offices are on the 29th floor, and smokers have no choice but to go to the basement to smoke their cigarettes. The boss found the right proposal, and gave non-smokers extra time to compensate," one company employee told Telegraph.
According to a study conducted by the CSA Health Institute in June 2009, employees who smoke can in fact be "less productive, less focused on work, more at risk on the road and more likely to get sick" than non-smokers.
Articles You May Like!
Why Does the Average Person Gain Weight with Age Regardless of Diet and Level of Activity?
Chronic Fatigue: Do You Sleep Really as Well as You Think You Do?
Millennials Are in Poor Health According to Blue Cross Blue Shield
Diet Foods Are Making People Fatter
Bamboo Cups Are Dangerous to Your Health
Common Negative Effects of Stress on Health
LED Lamps and Displays: How to Protect Yourself from Blue Light?
Weight Loss Reduces the Frequency of Migraines in Obese People
Remote Laser Ultrasound Images of Humans Are Now Possible
The Beverly Hills Diet: Does It Work and Is It Safe?
CBD: What Is It And What Are Its Benefits And Risks?
Breast Surgery: Eye Tracking Technology for Better Looking Results
Botox and Plastic Surgery Can Cut Us out of Our Emotions
CBD Oil Benefits – Can it Treat Pain, Insomnia, and Anxiety
Researchers Discover Part of the Brain That Controls Our Impulses
Breast Surgery: Eye Tracking Technology for Better Looking Results
Labiaplasty Is Becoming Increasingly Popular Among Teenagers
Listening to Music Before Surgery Could Help Patients Calm Down
More Men Are Doing Cosmetic Surgery
What Are the Most Popular Cosmetic Surgeries in the US?
Soft Drinks Promote Enamel Erosion in Obese People
References: