Researchers have found that many people in remission of cancer have maintained the bad habit of binge drinking. Young people are more likely to exhibit this type of behavior.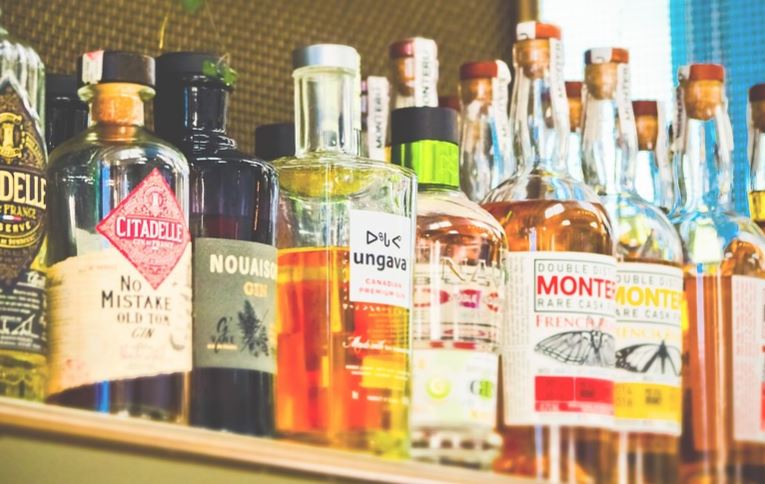 Alcohol, the second avoidable risk factor for cancer, is responsible for thousands of deaths per year in the US and is particularly involved in throat, ENT, liver, intestine and breast cancer. Most Americans do not feel threatened when drinking alcohol and less than a quarter know that alcohol is the second avoidable risk factor for cancer. That is why some associations have spoken out in favor of the introduction of "Dry January", which encourages people not to drink alcohol for a month.
Researchers published a study in the Journal of the National Comprehensive Cancer Network, this time focused on alcohol consumption among cancer patients. They used data from a National Health Interview Survey (NHIS) from 2000 to 2017 to investigate self-reported drinking patterns among people who had reported a diagnosis of cancer. The researchers established that of the 34,080 participants in the survey 56.5% were current drinkers, 34.9% drank above the moderate level of alcohol consumption and 21% were heavy drinkers.
Drinkers are likely to be smokers
This is the first major study on alcohol consumption in the cancer population. Since alcohol was identified as a risk factor for various types of cancer, the researchers were surprised by these figures. "We recommend regular screening for alcohol abuse and also providing resources to help reduce the consumption of those who may be overdrinking", says Dr. Nina Niu Sanford, UT Southwestern Medical Center.
In the framework of the study excessive drinking was defined as more than one drink per day for women and more than two drinks per day for men and binge drinking as more than five drinks in one day. A study of the data showed that the percentage of binge drinking was much higher for young survivors: this was the case for 23.6% of 18 to 34 year olds compared to 2.6% of 75-year olds and older. Survivors of cancer types more associated with young people (cervix, testicle, head and neck, melanoma) were also more likely to report alcohol consumption at all levels.
"It is clear that more scientific work is needed to understand how the health recommendations in this area can best be disseminated and how alcohol consumption in the surviving cancer population, especially among young survivors, can be changed", according to the researchers. Even more worrying is that 16.7% of cancer survivors identified themselves as current smokers. Current and former smokers previously reported current alcohol consumption. It should be noted that smoking, even second-hand smoke, is the most important risk factor for the prevention of cancer.
Articles You May Like!
Why Does the Average Person Gain Weight with Age Regardless of Diet and Level of Activity?
Chronic Fatigue: Do You Sleep Really as Well as You Think You Do?
Millennials Are in Poor Health According to Blue Cross Blue Shield
Diet Foods Are Making People Fatter
Common Negative Effects of Stress on Health
LED Lamps and Displays: How to Protect Yourself from Blue Light?
Top HGH Supplements Reviews, Cost, Benefits and Side Effects
Weight Loss Reduces the Frequency of Migraines in Obese People
Growth Factor Plus Benefits and Side Effects
Vigrx Plus Review – Benefits, Side Effects And Where to Buy It Safely?
Remote Laser Ultrasound Images of Humans Are Now Possible
The Beverly Hills Diet: Does It Work and Is It Safe?
CBD: What Is It And What Are Its Benefits And Risks?
Breast Surgery: Eye Tracking Technology for Better Looking Results
Botox and Plastic Surgery Can Cut Us out of Our Emotions
CBD Oil Benefits – Can it Treat Pain, Insomnia, and Anxiety
Researchers Discover Part of the Brain That Controls Our Impulses
Breast Surgery: Eye Tracking Technology for Better Looking Results
Labiaplasty Is Becoming Increasingly Popular Among Teenagers
Listening to Music Before Surgery Could Help Patients Calm Down
More Men Are Doing Cosmetic Surgery
What Are the Most Popular Cosmetic Surgeries in the US?
Soft Drinks Promote Enamel Erosion in Obese People
References: